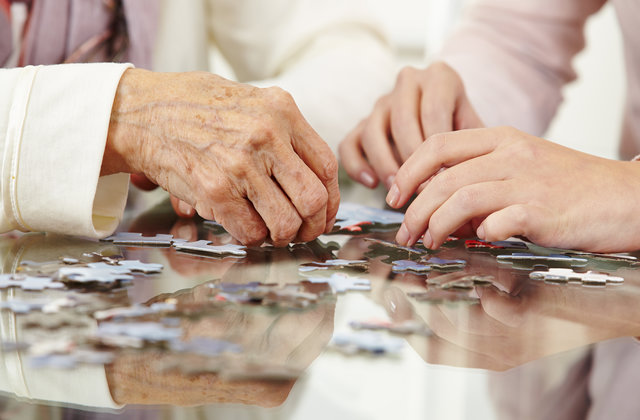 PROJECT IBPP01-136 "REINTEGRATION OF VULNERABLE OLDER PEOPLE INTO MOLDOVAN SOCIETY", EUROPEAN COMMISSION, TACIS
IBPP01-136 "REINTEGRATION OF VULNERABLE OLDER PEOPLE INTO MOLDOVAN SOCIETY",EUROPEAN COMMISSION, TACIS, 2003 – 2004. Tacis Support to Civil Society and Local Initiatives
Summary
The project aims to promote social reintegration of vulnerable older people in Moldova by developing a replicable model of older people's support groups and building NGO capacity to support them, enabling older people to influence policies and societal attitudes which affect them. The target group of the project is vulnerable older people in Moldova and its direct beneficiaries are older people and NGOs supporting them in five sites. Main project activities include:
training for NGOs supporting groups of older people in project management, volunteering, lobbying, working with media, and fundraising;
establishment of sustainable older people's support groups and implementation of their pilot activities;
development of a replicable model of older people's support groups including production of a good practice manual;
awareness-raising through media, experience dissemination conference, production of leaflets on topics such as standards of care and recommendations for government policies on older people, based on information obtained from experiences of older people's support groups.
Project background
HelpAge International (HAI) was working with partners in Eastern and Central Europe for over seven years to co-ordinate development of the East and Central Europe Network (ECEN) of NGOs working with and for older people. The intensive five-year programme consisting of seminars in organisational development, exchange visits, training of trainers and publications is being funded by the Community Fund (formerly the UK National Lottery Charities Board). Originally Moldova along with Belarus and some countries of the former Yugoslavia were not included in the programme because no links existed at the initial phase in 1997.  Subsequently, Moldova and other countries were included in this programme.
A HAI consultant was funded by the Open Society Institute (OSI) to co-train at an OSI seminar in April 2000 (part of a region-wide OSI gerontology programme). Dr. Irina Baicalov (Baikalova) of Moldovan NGO Second Breath, who participated in the OSI gerontology programme, was informed at the OSI seminar of the work of HAI's ECEN, and HAI learnt of work of NGO Second Breath. Dr. Irina Baicalov (Baikalova) was invited to attend the training seminars of the Network concerning involvement of older persons in decision-making, held in Zagreb in May 2000 and in Warsaw in March 2001. As part of strategy of HAI regarding deepening the regional network and promoting national networking and information exchange, Dr. Irina Baicalov (Baikalova) was then contacted by HAI to produce a booklet on older persons and decision-making in Moldova entitled "Nothing About Us Without US", including a directory of NGOs working with and for older persons (funded by OSI).
As a result of the interviews carried out in preparation for "Nothing About US Without Us", Dr. Baicalov addressed HAI to initiaite such a network in Moldova and to support an initial national network meeting of NGOs working with and for older people and local government/Ministry representatives in Moldova. The first meeting of the Moldovan National Network of NGOs, supported by HAI, was held in December 2000 and was attended by a HAI representative. A second national meeting and training seminar on networking was held in July 2001 with the support of HAI. At this meeting, NGOs and older people identified the key needs of Moldovan older people and began to discuss ways of addressing them. Participants agreed that it is necessary to integrate older people in Moldovan society by raising awareness on the situation and contributions of older people in Moldova, and to develop recommendations for standards of care and government policies, based on the information received from older people themselves. NGOs from the Moldovan National Network were enthusiastic about the participatory approach of HAI concerning involvement of older people in finding solutions to their own problems as a means of social reintegration, and were also keen to replicate in their areas of Moldova some of the volunteering models Second Breath is already implementing in its community in the city of Balti.
Following the visit of HAI to Moldova in July 2001, HAI and Second Breath began to discuss the possibility of developing a joint project, based on the needs identified by the Moldovan National NGO Network and consultations of older people, taking into consieration low-cost, sustainable models of older people's support groups from the experience of HAI elsewhere in the region and the experience pf NGO Second Breath of what works in Moldova. In February 2002 a stakeholder meeting was held by HAI and NGO Second Breath in Chisinau including NGOs, older people, and local government representatives. Furthermore, a National NGO Network meeting of Moldovan NGOs working with and for older people in Moldova was also held in February 2002.  In such a way, further contribution was made in drafting this proposal and were refined the goals and activities of the project.
Since 2003 HelpAge International and NGO Second Breath worked together on the development of the project "Reintegration of Older People into Moldovan society" with the generous financial support of the TACIS Institution Building Partnership Programme (IBPP) and of the programme of assistance to developing countries of the Government of Ireland Development Cooperation Ireland (DCI).
NGOs from the Moldovan National NGO Network Working with and for Older People in different sites of Moldova participated in the project: Orhei and Chisinau, the villages of Ciniseuti in Rezina and Trinca in Edinet. The project activities included trainings for older people and for several leaders of NGOs working with and for older people ("Bătrânețe fără tristețe" ("Old Age Without Sadness"), "Speranțele bătrânilor de la nordul Moldovei" ("Hopes of Older People of the North of Moldova"), Association of Veterans from Orhei, Association of Pensioners "Bunătatea" ("Goodness"), Nursing Association). The activities also included regular meetings with older people, meetings of stakeholders and meetings of steering groups.
During the 24 months of project activities approximately 700 old people were involved in the project including participation at 6 training events, 3 conferences and 60 meetings in these regions. These activities developed the NGO Network of NGOs working with and for older people and a network of the older volunteers working to develop the society.
Five participatory NGOs created self-help groups of older people which were holding different kinds of work activities within the framework of 4 micro-projects: home care, the programme "warm house", rabbit rearing, medical plants collection, social and spiritual care, lobbying.
An important step in implementation of the project was the Conference of Older Persons held in 2003 just before October 1 – the International Day of Older Persons. The Conference was attended by the representatives of the European Commission Mr. Ralph Genetsky, Mrs. Tetiana Shulha (Brussels) and Cristina Mosneaga (Chisnau). One of the important results of the Conference was the Declaration of Older Persons which was published in the national media.
Holding the Final Conference of the project and publication of the Good Practice Manual were among the results of the 2 year-activities of the project.
The Final Conference for the project took place on 16-18 December 2004 in Chisinau, Moldova.The conference aimed to:
Raise awareness about older people's needs and contributions;
Contribute to debates on policies on older people in Moldova; and
Disseminate models developed through manual and national network.
Older persons shared their views of impact of the project on beneficiaries and their future activities. The Good Practice Manual was launched as the culmination of activities by older volunteers, beneficiaries and their NGOs within the framwork fo the project. The Good Practice Manual is now available from this website.
Participants analysed the Poverty Reduction Strategy for Moldova in relation to older persons. Although this analysis was brief, the exercise demonstrated that important work needs to be done by the National NGO Network to influence policy-making processes and ensure older persons are included in future debates:
older persons are not listed as a specifically vulnerable group;
NGOs working with older persons were not invited to civil society consultations;
minimum standards of services are not defined; how can this actually reach older people?;
National NGO Network needs to submit proposals and not wait until everything is done at the level of the Ministry.
On day three, the National NGO Network planned for the future. After presentations from 6 new member NGOs from Southern Moldova, Mr. Paul Hinchliff (HAI) described the new project (starting in 2005), which will develop NGOs working with and for older persons in the South of Moldova. He invited current participants to share their knowledge through publicising their successes and mentoring NGOs in the South.
Mrs. Svetlana Bashtovenka from "UMUT" organisation, HAI affiliate and project partner, shared experience of the Kyrgyz national network. The project enables older persons to improve the quality of life of direct beneficiaries in addition to other older people throughout the country by coordinating and exchanging experience in the work of organisations working with and for older persons, involved in the project in Kyrgyzstan.
Moldova National Plan of Action within the South East Europe Network Programme
Dr Irina Baicalov (Baikalova) presented the Moldova National Plan of Action for the 9-country SEEN Programme to combat discrimination against older persons and promote rights of older persons throughout the region.
Participants were thanked for their commitment to making the project a successfull realisation.
Full reports of presentations are available from NGO Second Breath and HelpAge International.